Belize Holidays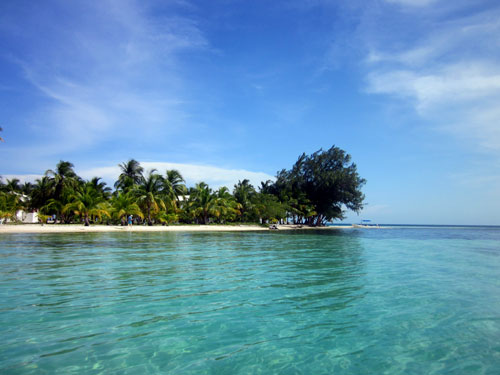 If you are looking for warm sun, active adventure, wildlife encounters, ancient ruins, natural wonders or beaches in one holiday then Belize is the country to visit.
Bordered by Mexico, Guatemala and Caribbean Sea, Belize boasts the second largest Barrier Reef in the world and swathes of lush tropical rainforests inland.
Belize is the only English speaking country in Central America (was formerly British Honduras). It has an incredibly diverse landscape and a distinctly laid back Caribbean feel.
Belize is a small country, similar in size to Wales, thus enabling you to have a holiday that easily combines some fantastic snorkelling/diving on the reef and relaxation on the sandy Caribbean beaches with exploring the beautiful rainforest by hiking, horseback riding, kayaking, caving or floating down the river on an inner tube.
An absolute highlight for any holiday will be to step back in time by visiting one of the enigmatic Ancient Mayan ruins which are dotted around the country.
This is what makes Belize a unique holiday destination. A chance to experience a diversity of nature in a variety of active ways and yet still fit in some relaxing with a cocktail in hand.
Belize's population is small, only approx. 280,000 and yet the wildlife is plentiful and visible and there are over 500 species of birds. You can see Toucans and Howler Monkeys (one of the loudest mammals on the planet) in the jungle and observe Whale Sharks(the largest fish on the planet), tropical fish, turtles and beautiful coral in the sea.
The Belizean people are very friendly and there is a melting pot of different cultures including Creole, Mestizo, Garifuna, Maya and Mennonites.
Belize remains one of the least discovered countries in the Caribbean by Europeans, yet it is only a few hours flight from Miami. It is a fantastic holiday destination that has something to appeal to everyone whether travelling in a couple, a group, a family or alone.
At Naturally Belize we suggest itineraries and excursions designed around your individual timings and interests. For a tailored itinerary and quote please send us an Enquiry Form or telephone to discuss your trip on 020 82748510.